LED Number Plate Light - Multi-Voltage 12v - 30v
LED Number Plate Light contains four bright LED's to adequately illuminate your rear caravan or trailer number plate, even underwater.
12v – 30v.
4 Bright LEDs.
75mm hole centres.
Waterproof to 1 meter. Suitable for boat trailers.
Dimensions 86mm x 20mm.
This type of LED Number plate light is more reliable than bulb lights. LED's are wired in parallel. As a result of one LED failure, the remaining LED's remain illuminated.
Associated lighting equipment
Reflectors for Trailers and Caravans
Quite often installing new lights causes the tow vehicle to flicker. Flickering is a severe problem as the onboard computer will be reporting the issue to your dash.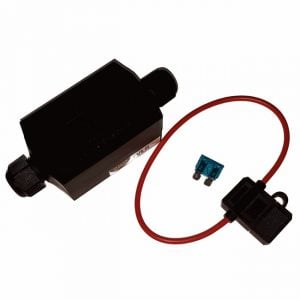 Installing an ECU to bypass the vehicle computer fixes flickering indicator light problems. Purchase ECU's here
The onboard computer is measuring resistance, wattage and voltage drop to the newly installed lamps. It is quite likely the new LEDs fall outside the computer specifications.
The best remedy, used by many tow bar installers, is to install a new ECU (electronic control unit) to control the LED light kit.
In 100% of cases, installing the ECU fixes problems with the vehicles flickering lights.
Additional information
| | |
| --- | --- |
| Weight | 0.25 kg |
| Dimensions | 10 × 3 × 2 cm |