Tailgate Ramp Loader Spring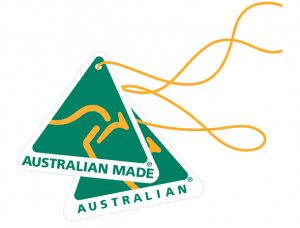 Tailgate ramp loader spring to lift horse float ramps and small low loaders.
We used to sell imported springs until we found this spring mad in Regional Queensland. At Couplemate, we are more than happy to support Australian made products and support jobs in our regions.
To be precise, the 14mm and 16mm springs only are made in Australia.
Specifications
Dimensions
Small tail - 150mm from the centre of the coil
Long-tail - 700mm from the centre of the coil
Coil OD - 80mm
Coil ID - 55mm
How to select the correct size tailgate ramp spring
Often folks pick the most significant size to make sure the spring is heavy enough for the lift required.
Once installed, with an oversized heavier spring, the horse float tailgate swings up so violently that it slams into the trailer with enough force to create damage.
Let's put some Science into tailgate spring selection. It is critically important to your customer to have an ideal weight when lifting and lowering tailgates.
Buying the correct ramp spring is simple if you follow a few easy steps.
You will need a scale, perhaps a bathroom scale.
Lower the ramp onto the scale (use a small piece of wood so as not to damage the scale)
You now have the weight measurement of the ramp.
Select a size of spring that is 10kg more substantial than the scale indication.
Once installed, the load on your ramp will be 10kg at the point where it touches the ground.
Car trailers and low loaders use drop or overlay axles. This type of axle lowers the centre of gravity, thereby lowering the trailer.
Additional information
| | |
| --- | --- |
| Weight | 8 kg |
| Dimensions | 10 × 20 × 93 cm |
| Select Weight | 40kg Left, 40kg Right, 60kg Left, 60kg Right, 80kg Left, 80kg Right, 100kg Left, 100kg Right |