Got A Question About This Product?
Batteryplus II SI 35A Management System by BMPRO
Batteryplus II SI 35A Management System gives you control over your caravans house battery and 12V appliances.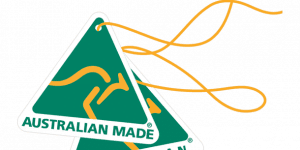 Please Note: - Installation is carried out only by suitably qualified personnel.
A battery management system is just like a house distribution board. Connect a visual display to your Batteryplus356 to easily review power usage.
BMPRO offers all-in-one solutions that include a power supply and distribution board for 12V loads, a smart charger, and multiple battery protection features with built-in LVD and automatic fuses.
Caravan Battery Management Systems require installation at a factory level. Jayco caravans feature J35 series power management systems, while other leading brands currently install the BatteryPlus35 II series.
Designed and manufactured in Australia, caravan power and battery management systems are highly reliable and efficient solutions for your recreational vehicle.
0Used together with one of the BMPRO battery monitors; they provide RVers with detailed knowledge and control over their caravan power requirements.
BatteryPlus35 SI
Key Features
Total output current 35A
20A multistage battery charger
Inbuilt solar PWM regulator (240W, 20A, 25V max input)
Distribution board with 12 at 10A and 2 at I5A DC outputs for load connection
Electronic resettable fuses
CAN bus connection for BMPRO accessories
In-built battery management system
Solar and Aux Blending
Auxiliary DC input
Load current limit
Low voltage disconnect
Compatible with AGM, Wet, Gel deep cycle batteries
BatteryPlus35-II-SI is a complete battery management system designed specifically for recreational vehicle applications.
This all in one power solution combines a 35A power supply for 12V loads, 20A multi-stage AC charging and 20A Solar PWM regulation, and a host of battery protection features.
Choose a BatteryPlus35-II-SR  with an inbuilt 30A Solar MPPT regulation for more robust solar capability.
Connect the unit via CAN bus to the Trek battery monitor or to the Odyssey touch screen via the OdysseyLink to monitor the status of your battery. Also, control your caravan features and functions or use it to connect to the BC300 to monitor high currents via CommLink.
Solar Panels
Connect solar panels to the solar battery management system and pow0er your adventures with renewable energy.
BatteryPlus35-II-SI is pre-cabled with a permanent mains power supply cord with 240V or 110V input power – great for powered sites.
The unit also features a 40A rated uncontrolled +BRK battery output.
This output is specifically designed for loads that do not need to be isolated or have a higher current rating than the inbuilt circuit protection of the individual outputs and have a rating of less than 40 A.
Specifications
Input Voltage Range 110-240V AC ± 10%, 50-60Hz
Output Current 35A (Load + Battery Current)
Factory Set Voltage 13.65V (Float Voltage)
Output Ripple Voltage <150mV
Battery Current Limit max. 20A
Low Voltage Disconnect  10.5V ± 0.2V
Battery Connect after LVD  12.8V ± 0.2V
Battery Drain <15mA (when in Storage Mode)
AC/DC Efficiency >83%
Cooling Fan Thermally Controlled
Ambient Temperature 0-50 °C
Communication bus available
Weight 2kg
Downloads
Register your Product
Registering your BMPRO product is an important step to ensure that you receive all of your entitled benefits.
Please complete the online registration form for your new product today.
BMPRO offers the following rights under Warranty.
BMPRO products are available from Couplemate in Wynnum, Queensland. Don't hesitate to contact us before visiting to ensure we have sufficient stock.
Find the full range of BMPRO products below
BMPRO BatteryPlus35 II Management System
Additional information
| | |
| --- | --- |
| Weight | 4 kg |
| Dimensions | 8 × 25 × 40 cm |