1.4 Metre Camper Jack Stand (no bracket)
A 1.4-metre camper jack stand is our most popular heavy-duty camper jack stand and suits a 1.4 – 1.5-meter lift.
Top camper manufacturers use high-quality Manutec equipment as their preferred camper legs, and so should you.
Manutec Specifications
Outer Tube 60mm x 60mm x 4mm
Inner Tube 50mm x 50mm x 4mm
Closed Length – 1150mm approx
Open Length – 1400mm approx
Lift 378mm approximately
Weight 12.2kg
Static Load Capacity 1000kg
Removable handle
Tray back camper stands fit the camper via a steel box section welded to the outside of the bracket. Insert the box steel into the camper body or RV trailer at 4 points then the camper is slowly lifted.
Drop legs and stands are supplied with a hex handle. An electric drill with a hex head is a time-saving device that effectively and efficiently lowers the legs quickly.
Note: Prices quoted are for one stand.
It is quite reasonable for customers to buy four pcs to lift off their ute tray for their camper.
Tray back manual jacks suit Australian outback conditions, quick and easy to install, and slide on the camper and lift. It can also be custom made to suit other cab campers.
Below is a camper example of a tray back leg installation.

Loose 19mm hex handles are supplied with each leg.
Other lightweight applications for this heavy-duty product are
Flat tray utes
Dual cab utes
Aluminium Ute campers
Single cab tray
Camper trailer
Independent suspension trailers
Water Tanks
Tool Boxes
Canopy Lift
Fridge Slides
Cold Room
Truck campers
Buyers demand we carry a good stock of this fast-selling, quality product.
Customers usually purchase four trailer jacks at a time to complete their installation.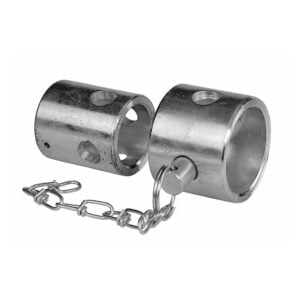 Other methods of attachments are as follows.
The AS-MT is a simple device of one round tube inside another.
Never lift the tray body on uneven ground. If you need to raise the tray, dig flat surfaces to ensure a solid footing for your stand.
These jacks will lift your camper's body. There are no worries that they have been doing the same thing every year for thousands of customers.
Manutec are Popular Jacks
The Manutec brand is the standard heavy-duty jack stand of popular choice. Why? Quality construction and quality gears.
We have seen many camper legs stand come and go, some electric jacks but none with the consistency of the Manutec camper Jack.
Check out the caravan forums, check out the camper forums, and check out all the various manufacturers. Well, we have checked them out and checked out all the overseas manufacturers and checked out all of the heavy-duty camper jack stands worldwide and found Manutec to have the best Camper Jack stand on the market.
Review more Jack Stand and Landing Leg choices below
Additional information
| | |
| --- | --- |
| Weight | 12.2 kg |
| Dimensions | 7 × 7 × 110 cm |