Got A Question About This Product?
Towball Coupler Weight Scale
Towball coupler weight scale for a boat trailer or caravan is the only way to keep your tow ball weight constant.
When loading your caravan with perishables, your tow ball weight changes. If your perishables are not packed evenly over your axles, in the case of boats, stored fuel creates all sorts of dynamic changes to your towing.
A well-balanced rig helps prevent camper and caravan sway.
Specifications
Min Weight - 100kg
Max Weight - 350kg
Steel Construction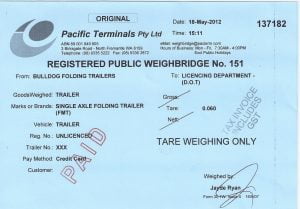 How do I re-calculate my ATM?
Taking our rig to a weighbridge, drive your car off the bridge so you are only weighing your caravan.
Grab your weighbridge certificate. So you have an official certificate with your trailer weight?
Yes, but you are not finished yet because you have only measured the axle group.
Unhitch your caravan and use the tow ball weight scale and weigh the head weight of the coupler. (take a photo)
Add the weight of the axle group to the weight from the tow ball scales and you now have your trailer ATM.
How you can go to your caravan certifier, show them the weighbridge certificate and the photo of the head weight. Your certifier now has enough information to commence the re-rating process.
If your trailer ATM is overweight then you know how much weight you must shed or alternative, upgrade to stronger running gear.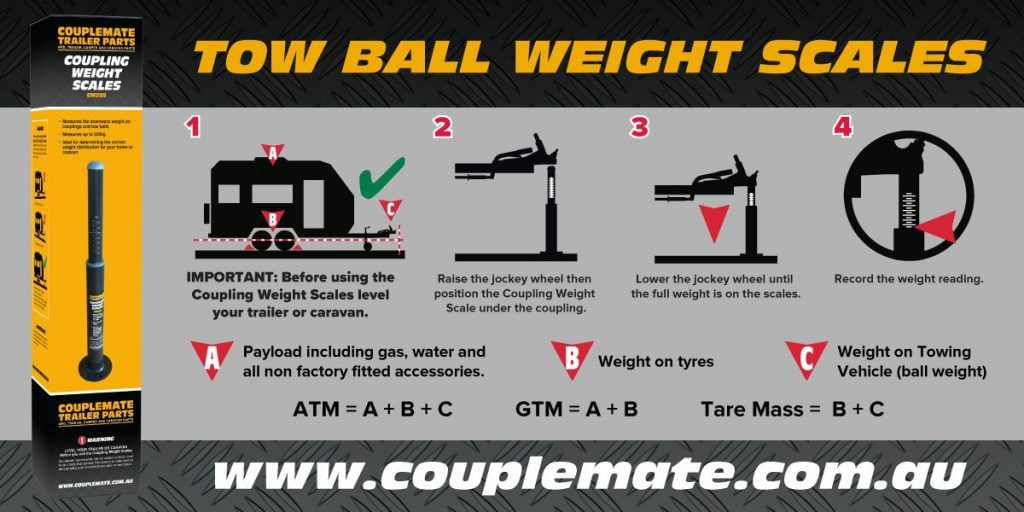 Additional information
| | |
| --- | --- |
| Weight | 2 kg |
| Dimensions | 13 × 13 × 50 cm |